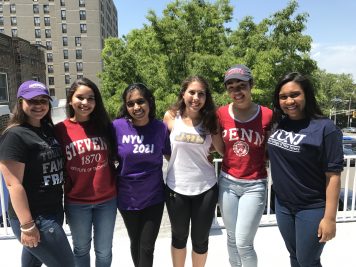 Get a head start on high school admissions for Fall 2019 or investigate enrollment for all grades 7-12 for the 2018-19 academic year. Our Spring Open House, Wed. May 2, 6:00-8:00 p.m. is the perfect opportunity to learn about Saint Dominic Academy and our long tradition of sisterhood that empowers young women for leadership. For girls entering Grades 7-12 we offer:
This Open House also features club and athletic demonstrations, including a performance by the award-winning Dominoes, presentations by academic departments and administration, tours of the school and information about the application process for grades 7-12, including transfers. Information will also be available about Summer Enrichment programs for rising 8th and 9th graders (including HSPT Prep) as well as the Summer Rising Leaders Program for girls entering grades 4-7.
Register for Spring Open House
YES! I will attend the Spring Open House on Wed., May 2, 6:00- 8:00 p.m.
[form open-house-2017]