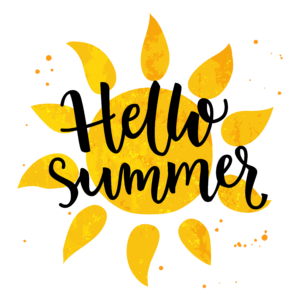 Several SDA students will be participating in a variety of very prestigious programs this summer.
Alyssa Fuentes '21 will be SDA's representative to HOBY, the Hugh O'Brien Leadership Seminar to be held at Kean University from June 6-9. In July, Alyssa will head to Northwestern University in Chicago to participate in an Engineering program sponsored by the National Student Leadership Conference.
Courtney Martin '21 will be spending a week at The George Washington University in Washington DC in the GW Pre-College Program: Crime Scene Investigation.  
From June 9-14, Logan Hart '20 will be attending The United States Naval Academy Summer Seminar.  According to their information, "the United States Naval Academy is the first step in navigating a future to becoming one of the nation's next generation of leaders"  Logan will spend six days at the Academy. She will live in Bancroft Hall, experience life on The Yard and learn from some of the Naval Academy's best midshipmen and most esteemed professors.
Rising Senior Veronica Dominguez has been accepted to the Summer Service Scholars Program at The College of New Jersey where she will stay at TCNJ for two weeks and participate in a 20th Century US History course (which is worth four credits) and also partake in community service.
Four other rising seniors will be spending their time in Pre-College programs at Stevens Institute of Technology.  They include Elyse Sanchez who will be taking Pre-Med Biology, Sarah Jowett who will be a part of Introduction to Coding and App Design, Yasmine Idrissi who is registered for Business Explorer and Nayely Gonzales who was accepted to two programs, Civil Engineering Design and Architecture and Exploring Career Options in Engineering and Science.