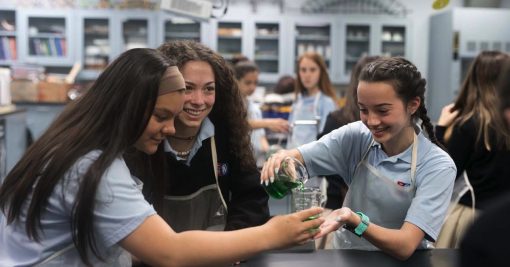 We are proud to be an institution where young women excel in a rigorous academic curriculum, including honors and advanced placement courses while taking part in comprehensive extracurricular activities.
At SDA, girls are free to explore different interests with the support of their teachers and peers. Our girls take every seat, they are the captains of every team, and the presidents of every club. They learn skills and form lasting friendships which will be a source of strength and support beyond high school.
Come see for yourself.
---
Register for an In-Person Open House
Sunday, October 17, 1-3 p.m.
Limited spots available!
---
Register for a Virtual Open House
Wednesday, October 13, 7-8 p.m.
Contact Enrollment Manager Kristen Mallon with questions at kmallon@stdominicacad.com or 201-434-5938 ext. 14