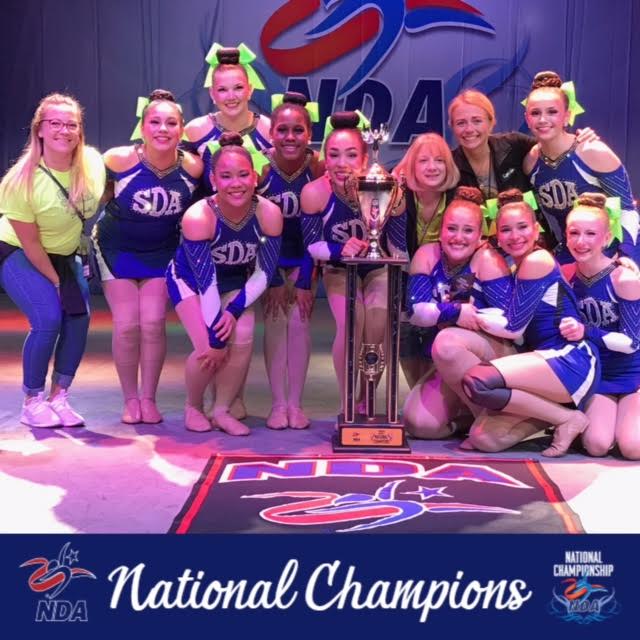 The SDA Dance Team has won their second consecutive National Championship at the National Dance Alliance (NDA) National High School Competition held in early March at Hard Rock Live in Orlando Florida.  
The nine-member team defeated the ten-time National Champs from Napa Valley, California in the Small Varsity POM division.  The SDA team had the highest score of the entire competition, which included over 350 teams, and won the Best in Category award by beating over 100 POM teams with the highest overall score.
Additionally, the team received the technical excellence award and placed second in the International POM division where they competed against teams from across the United States as well as Japan.
The team includes three seniors, two juniors, one sophomore, two freshmen and one 8th grader.  They are coached by SDA alumnae, Marie Pompeo Maffia '79,  Amanda Herring '06, and Taylor Siebel'14.