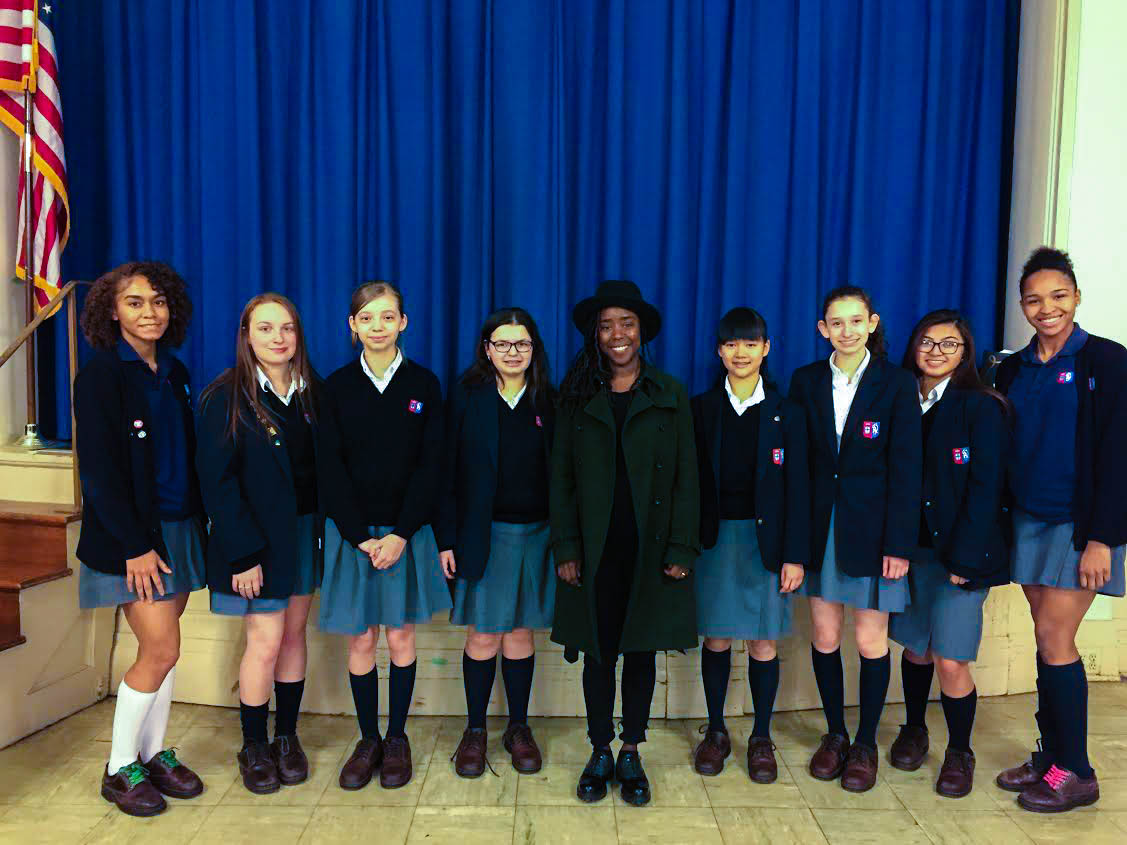 On Thursday, March 9, students at Saint Dominic Academy, recent winners of the school's Poetry Contest, had the privilege of meeting with Naomi Extra, a representative of the Geraldine R. Dodge Poetry Program, which according to their website, offers direct engagement with poetry as a living and relevant art. As per Mrs. Dena Arguelles, SDA English teacher and creator of the Academy's Annual Poetry Contest, "The Geraldine Dodge Foundation supports poets and is the creator of "Poet Visits", where poets visit and read their poetry to a school."
Naomi Extra is a freelance writer, poet, doctoral student in American Studies at Rutgers University in Newark, and is also a Cave Canem graduate fellow.  She read her poetry to the sophomores and had lunch with the winners of the SDA Poetry Contest.  "She was so nice and she was really interested in what we had to say." said a sophomore.
SDA Poetry Contest entries are judged by various faculty members, for class-wide winners and then school-wide winners.  According to Mrs. Arguelles, "Nearly half of our students enter this contest.  Poetry is another opportunity for all students to find their voice, an opportunity that we take very seriously at SDA."
All of the winning poems will be published in the Academy's Literary Magazine, ELAN.