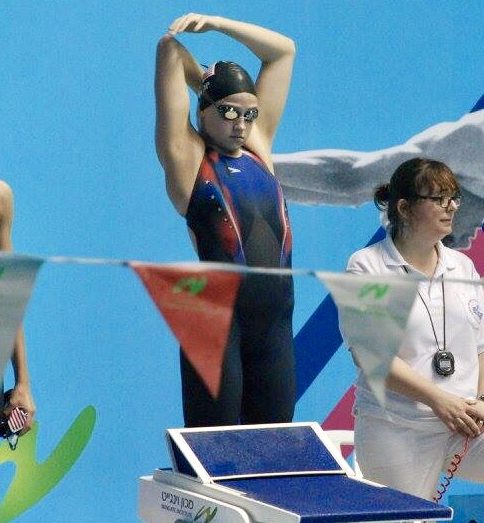 SDA senior Danielle Prekop has been named to the USA Swimming Scholastic All-American Team for 2017-2018. To receive this honor, a swimmer must have achieved a USA Swimming Winter Junior National Time cut; Danielle achieved the 200 Breast Stroke with a SCY time of 2:19.79. Additionally, the student must finish the academic year with a GPA of at least 3.5 and must take honors or AP classes. There must be no grades of C or lower on his/her transcript.
Danielle is a member of the SDA Aqua Devils and currently holds four individual (Hudson) county records. Additionally, she swims for the Scarlet Aquatic Club in Jersey City. They are a member team of USA Swimming. In the 2017 winter season, Danielle was ranked by USA Swimming (https://www.usaswimming.org/) as 1st in New Jersey and 17th in the United States in the 200 Meter IM and 1st in New Jersey and 22nd in the United States in the 400 Meter IM. She is currently ranked in the Top 5 in New Jersey in four events and in the Top 10 in three others. She competes in Sectional meets around the country as well as State Championships where she has won or finaled in multiple events.
In the summer of 2017, Danielle earned two silver medals for Team USA at the World Maccabiah Games in Israel. She has competed in both the TYR Pro and Arena Pro series. Along with taking a comprehensive schedule of honors classes, she has served as a member of Student Council, Student Ambassadors and Drama Club. She practices on average nine times per week, with each practice lasting from 2-3 hours. Additionally, Danielle volunteers with the Special Olympics of New Jersey, the Boys and Girls Club of Hudson County, and Big Brothers and Big Sisters in both Union and Hudson Counties.