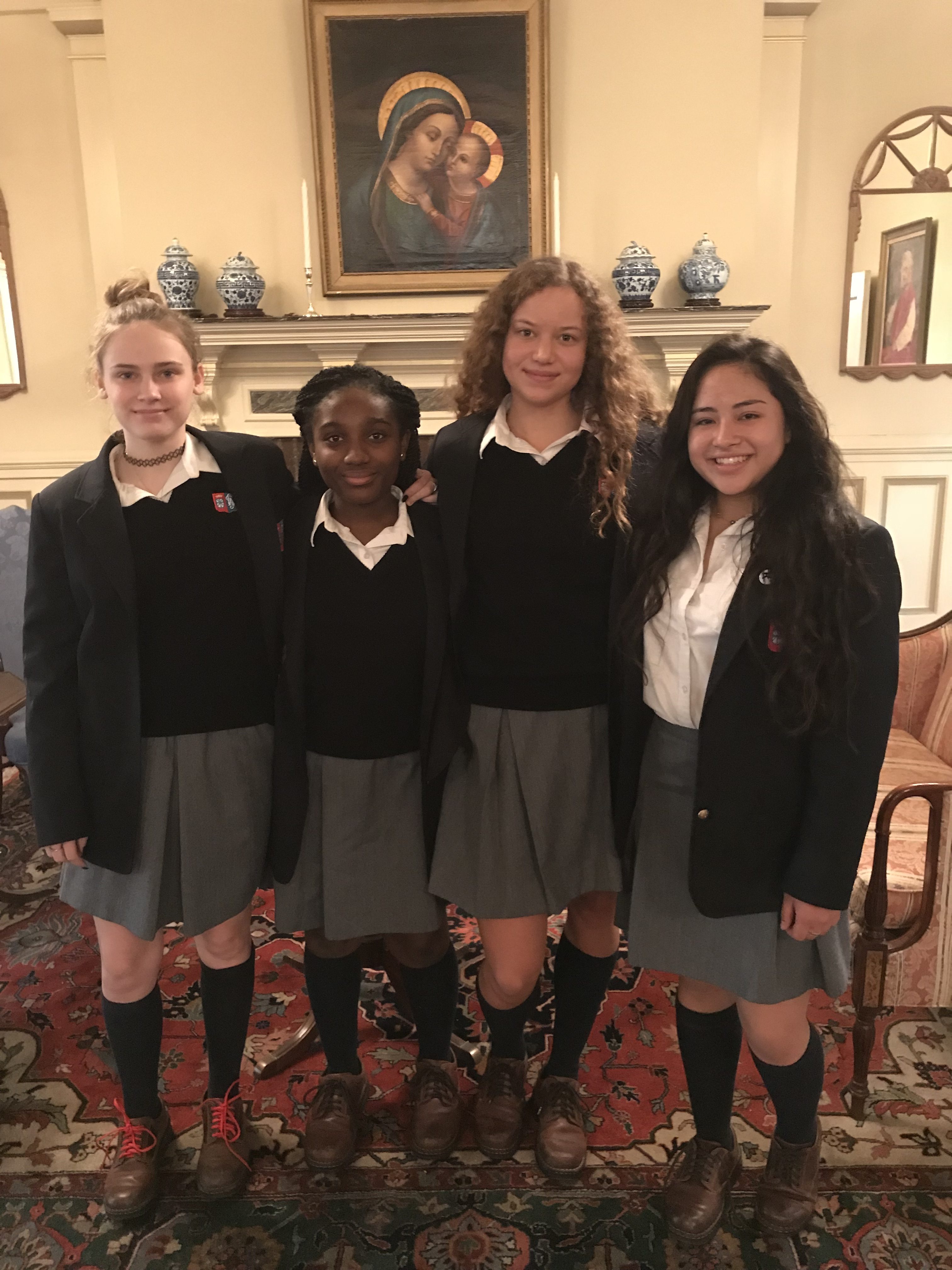 Exchange student Emilie Schmedes headed back to Denmark after spending the first semester at SDA as a member of the sophomore class. Emilie made many friends and thoroughly enjoyed her experience as much the members of the SDA community enjoyed having her here.
She left SDA with a few parting comments, "When I first came to SDA, I was worried that the girls might laugh at my accent and my not-so-perfect English. But, the SDA girls, teachers, and administration have just all been so nice and accommodating to me. The teachers have all been very helpful and understanding if there were words I didn't understand. I've learned a lot about American culture and how the school system works, which is very different from Denmark, but in a good way. I started the semester on the volleyball team and ended it as a member of the swim team.  Both were amazing. I loved to see just to see how much passion the girls put into their activities."
"Overall, being at SDA has been a fantastic experience. I've got memories I'll never forget and I've got friends that hopefully, will last forever."
Everyone at SDA will miss Emilie's smile, pleasant company and watching her navigate the Jersey City streets on her bicycle!