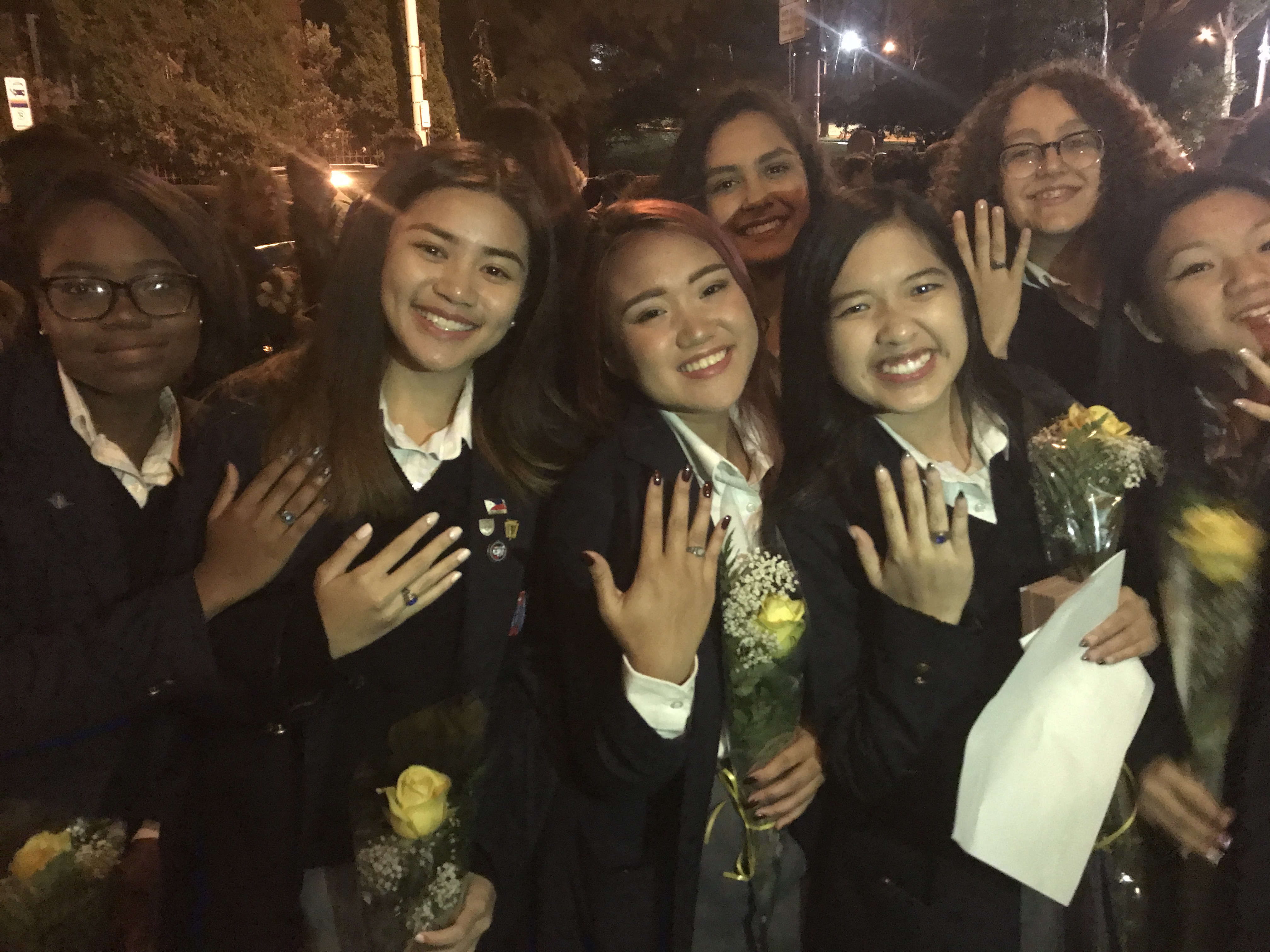 In a week that included their class retreat, the Juniors celebrated their Ring Ceremony on Thursday, October 26.
The 6:30 p.m. ceremony was held at St. Aloysius Church and was attended by parents, family, and friends along with SDA Administration, faculty and staff.   A highlight of the ceremony was a very moving address to the Class of 2019 by Mr. Jim German, a member of the Religion Department.  
A traditional part of the ceremony is the presentation of class rings to legacies by their mothers who are alumna of SDA.  In the Class of 2019, three students are legacies.  The ceremony concluded with comments by Head of School, Ms. Sarah Degnan Moje who shared this message, "Tonight, the night you become upperclasswomen, is really the beginning of the end of high school. I encourage you, use the rest of your time with us wisely, learn all you can from everyone here who wants to teach you, and then, go forth and change the world for the better."
The celebration continues for the Class of 2019 when they have their Ring Dance on Thursday, November 9 at The Chandelier in Bayonne.