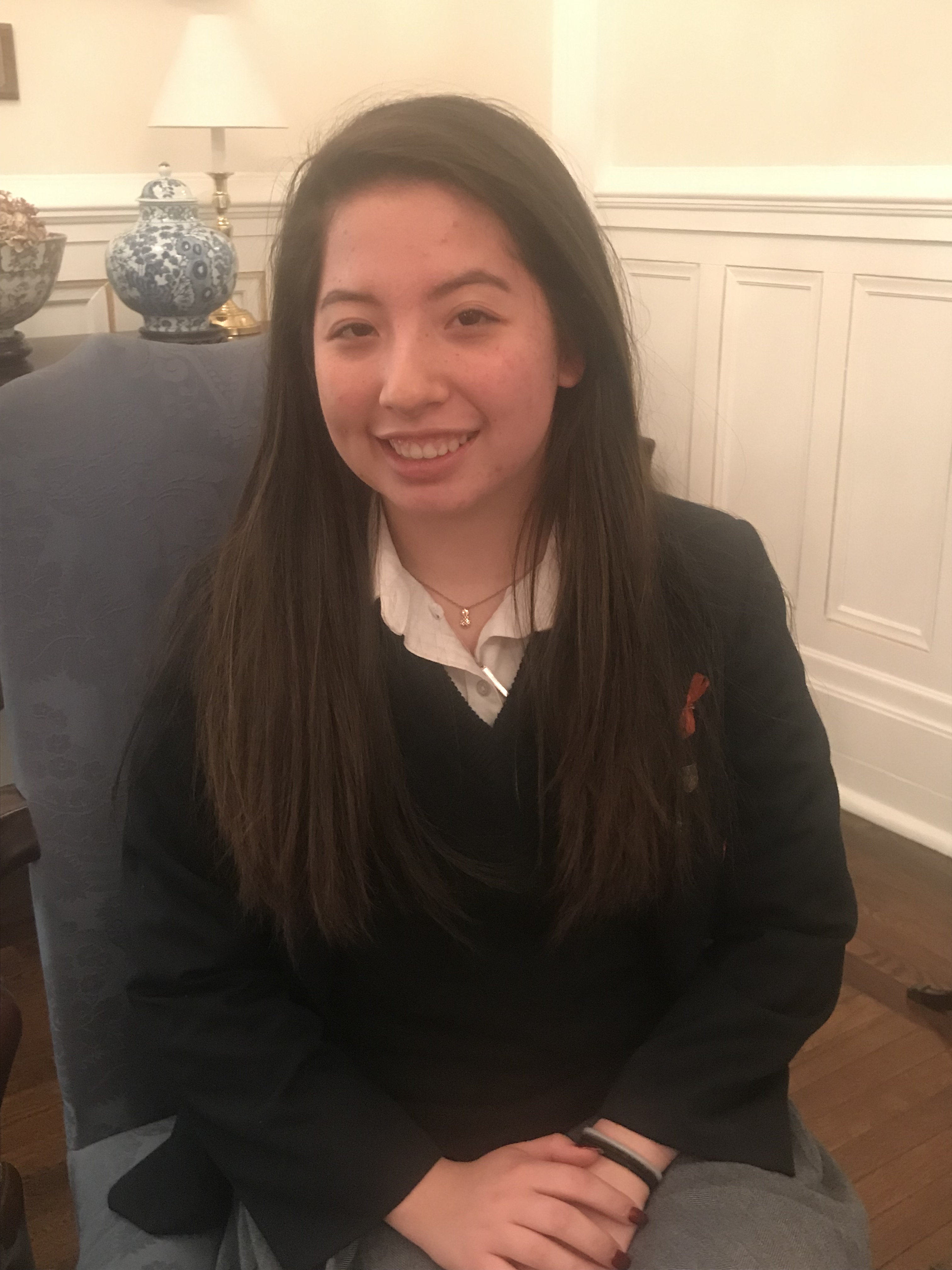 Mrs. Guen Farrales, Academic Dean is proud to announce that sophomore Adele Mauldin has been accepted into the prestigious School Year Abroad (sya.org) program. Adele will spend her junior year studying in France.
According to sya.org, their mission is to "guide students through a challenging curriculum focused on developing skills for an increasingly independent world. Central to the SYA experience is the adventure of fully engaging with different languages, cultures and peoples." Students taking part in the experience will live with a host family. The SYA "designs its programs to develop four key student skills: Language Proficiency, Critical and Creative Thinking, Intercultural Competence and Independence and Interdependence."
Along with being a very accomplished dancer, Adele is an honor student and was most recently inducted into the Siena Chapter of the National Honor Society. She is a member of Student Ambassadors, the Glee Club and Dominoes, Student Council and the Soccer Team. To apply to become part of this program, she did the necessary research, including speaking with including speaking with educators who had had experience with the program. She had to complete an application, write essays, send a transcript of her grades, achievements and accomplishments, and participate in a Skype interview.
Upon her acceptance into the program, she said: "I'm ecstatic to have been given the chance to travel and study abroad next year. Attending a program like SYA has been a goal of mine for a long time and I'm going to make the most out of next year and take every opportunity that comes my way."
While she will be immersed in French culture every day, Adele's course of study will include English and Math (both taught in English) and French language. She will also take classes in Literature, History, Social Science and Environmental Science. She will participate in a discovery program in Brittany, trips to Mont Saint Michel and the Loire Valley, and she will have the opportunity to participate in Model UN programs in either Geneva, Grenoble, The Hague and perhaps even a Global Issues Network Conference in Luxembourg.
She will return to Saint Dominic Academy in September of 2020 to complete her senior year and graduate with her class in June 2021.