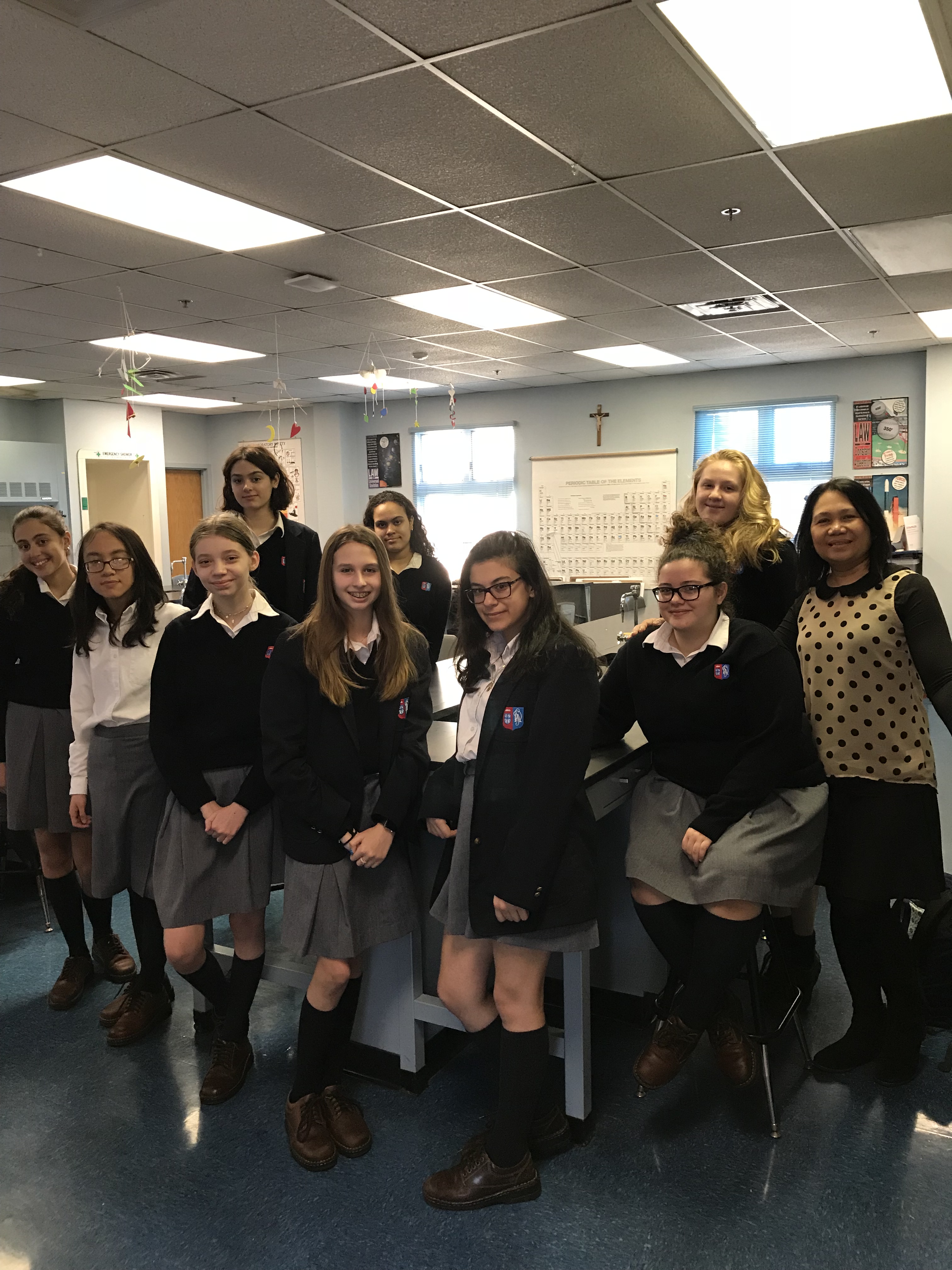 Seven students in grades 7-11 have been accepted to the 1000 Girls, 1000 Futures initiative of The New York Academy of Sciences.  These girls join two juniors and one sophomore who are already current members.
According to their website (https://www.nyas.org/programs/global-stem-alliance/1000-girls-1000-futures/) 1,000 Girls, 1000 Futures is a groundbreaking program designed to engage young women interested in science, technology, engineering, and math and advance their pursuit of STEM careers through mentoring and 21st century skills development.
As members, the students will receive one-to-one mentoring from real professionals working in the fields of science and engineering.  They receive coursework which emphasizes college readiness, leadership, communication and critical thinking and the opportunity to network with peers and female STEM professionals.  
The philosophy of the 1,000 Girls, 1,000 Futures program is this, "We believe that you can't be what you can't see, and we want to show you a wide variety of the girls and women who are already leaders across the spectrum of STEM specialties!