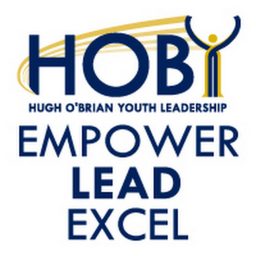 Many Saint Dominic Academy students have impressive and busy summers lined up, including four rising juniors, one of whom will be SDA's representative at HOBY (Hugh O'Brien Youth Leadership Seminar) According to its materials, HOBY's mission is to "inspire and develop our global community of youth and volunteers to a life dedicated to leadership, service and innovation" and  has as its core values, volunteerism, integrity, excellence, diversity and community partnership.  The three day event includes activities, workshops, reflective time, group time, a dance, a parents program, and several keynote speakers.  
Another has been accepted to work with Projects Abroad's High School Special programs, designed for teens 16-19 years old who are interested in helping developing communities around the globe. (www.projects-abroad.org)  She will be serving in schools and care centers in Kathmandu, Nepal for four weeks.  One who is a nationally ranked swimmer,
has further qualified to represent TEAM USA in the 2017 International Maccabi Games in Israel this summer. This event is the third largest sporting event in the world held every 4 years, with about 42 countries sending their best in each sport.  And working at Sea Turtle Camp (www.seaturtlecamp.com) in Surf City, North Carolina is another junior. Sea Turtle Camp was founded to offer youth the opportunity to learn about marine biology through immersive, hands-on, feet-wet experiential education. Their mission is to cultivate a love and respect for the ocean by building confidence and developing character, while inspiring coastal conservation through safety, fun, and learning. She will also be working in the Karen Beasley Sea Turtle Hospital which was created to provide injured sea turtles with the love and care necessary to rehabilitate and release them back to the ocean
A rising senior has been accepted to The Ever to Excel Program at Boston College. Ever to Excel allows students from around the world opportunities to live Jesuit spirituality.  Participants are introduced to some of Boston College's best community members each day and will discover the power of service, spirituality and community. Students deepen faith, engage in conversation, serve others, reflect, and explore Boston College and the city of Boston.