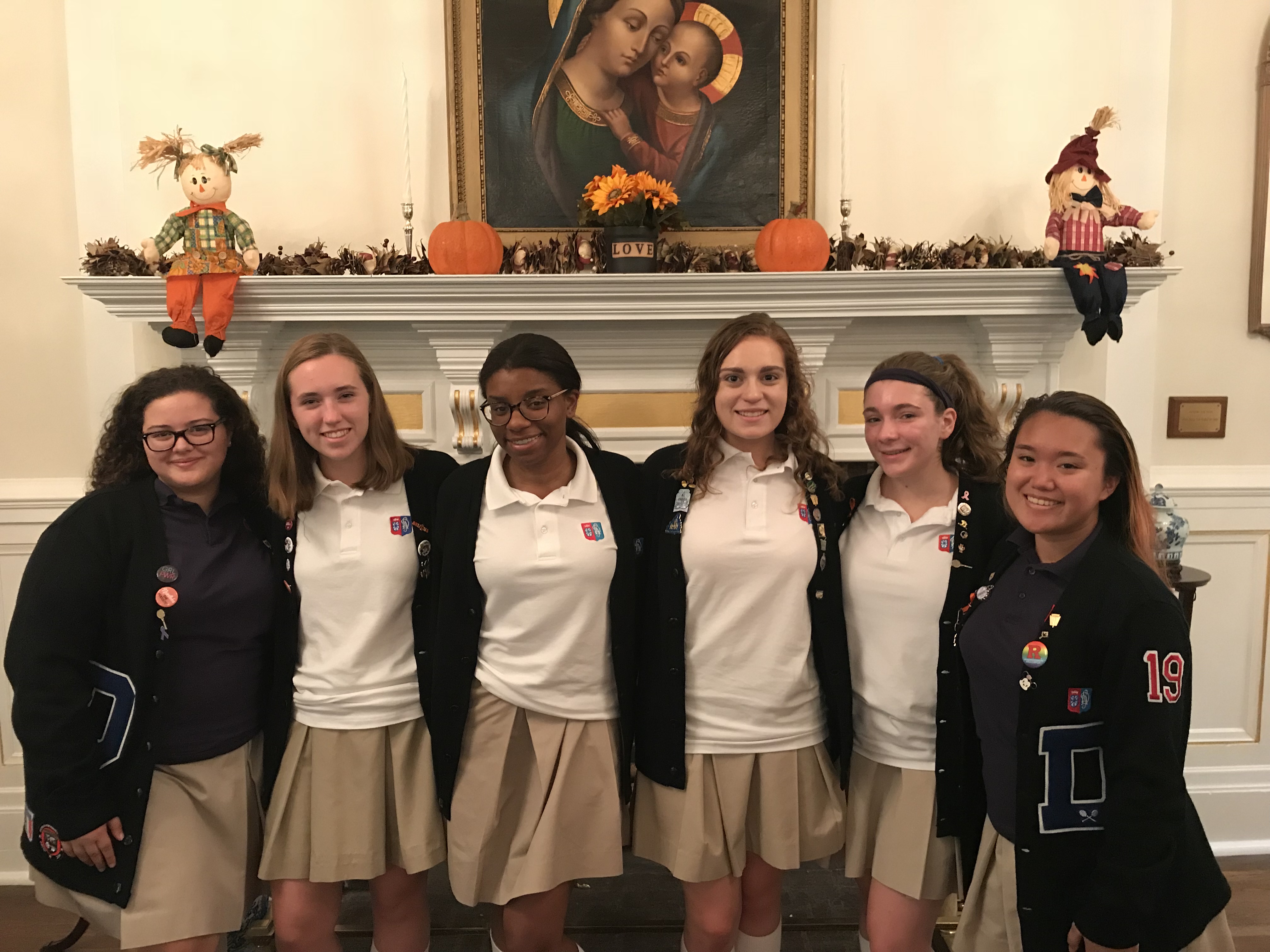 At Underclass Honors Assembly, six members of the Senior Class were acknowledged with special awards in recognition of junior year accomplishments.
One senior received the Rensselaer Polytechnic Institute Medal for her outstanding academic achievement in the study of mathematics and science.  Another was recognized with The Frederick Douglass and Susan B. Anthony Award for her commitment to Social Justice.
The St. Michael's College Book Award for Scholarship and Service recognized one outstanding student who has demonstrated a commitment to volunteerism and leadership in her community service endeavors, while serving as an active member of the National Honor Society.
The University of Rochester presented three awards: The George Eastman – Young Leader Award in recognition of outstanding academic achievement and leadership, The Xerox Award for Innovation and Technology, and The Bausch and Lomb Honorary Science Award in recognition of the student's excellent achievement in Science