Thank you for requesting our guide on empowering girls for leadership. Click here to download!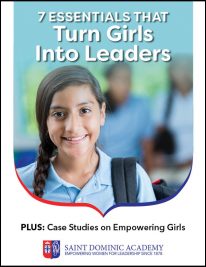 About Saint Dominic Academy
Saint Dominic Academy is an all-girls, 7-12 college preparatory with a long tradition of empowering women for leadership. To schedule a visit, e-mail Kristen Mallon, Enrollment Manager, at kmallon@stdominicacad.com, or call 201-434-5938, ext. 14.