There are activities for every talent and temperament at SDA. We encourage each student to review the wide variety of available clubs and organizations and then join those where she can contribute her time and abilities.
These activities teach our students to work with others to achieve shared goals. At the same time, they are able to grow in leadership abilities and organizational skills and become more responsible members of the community.
These are just some of the many activities for students to join at SDA.
Anime Club
This club focuses on a Japanese style of motion-picture animation known as anime. Our club took off after meeting with Mr. Hiroshi Kumagai, a native of Japan, with professional experience in the Anime field presented a slide-show of his painted works to the students.
Asian Interests Club
This club helps students to appreciate and learn more about Asian culture, to discover the heritage of eastern traditions and look at issues concerning Asian Americans. Membership is open to all.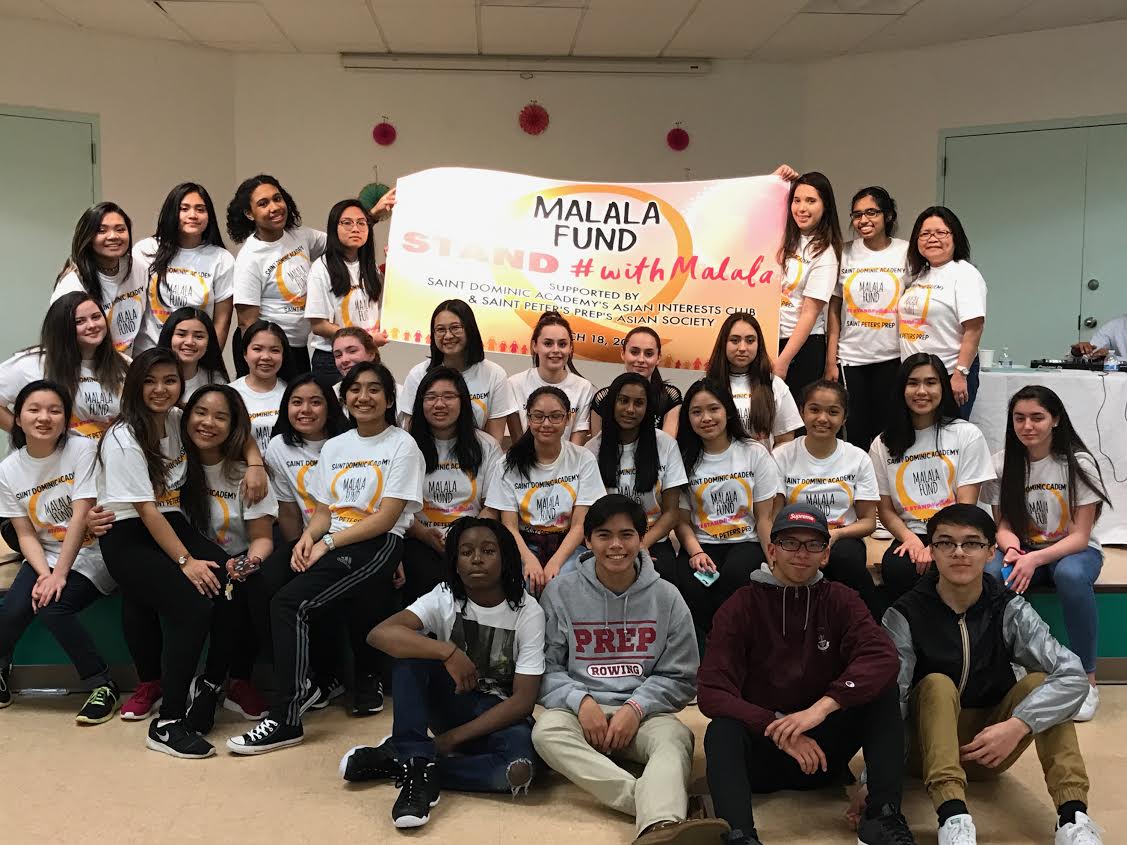 Dominican Youth in Action
In keeping with the charism of our Dominican tradition, this club seeks to preach the Gospel through social action and prayer. Members make the school community more aware of the needs of the poor and disadvantaged people, both locally and globally, and sponsor and participate in events to alleviate these situations. Examples of activities include-  Thanksgiving Baskets, Christmas Giving Tree, new/used clothing collection, Lenten food drive, Operation Rice Bowl.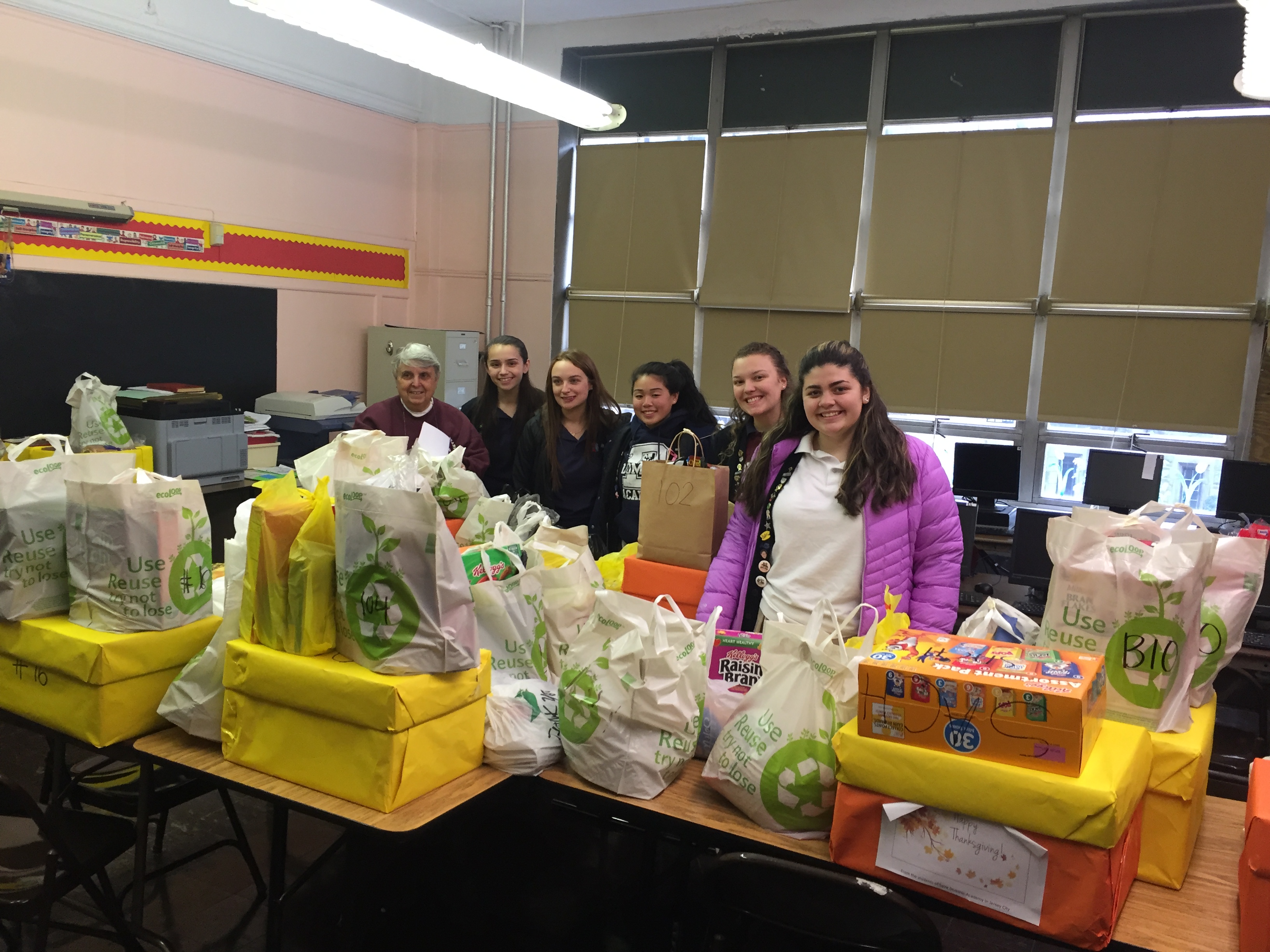 Drama Club
Interested in performing? Students in this club study various forms of drama and work together on selected presentations. Several public performances are shared with the school community throughout the year.
Glee Club and Dominoes
Open to all who demonstrate some talent for singing and an appreciation for music, these choral groups provide musical performances to multiple audiences throughout the school year. In return for their dedication and commitment, members are able to strengthen their talent both as individuals and as a group while they learn musical pieces and arrangements.
The Glee Club and Dominoes have won national recognition at numerous competitions and have sung in the Vatican in Rome, at Carnegie Hall, Lincoln Center and Radio City Music Hall.
Math Club
Through exciting, challenging and useful activities, club members expand their mathematical power while lessening math anxiety.
Multicultural/World Languages Club
SDA is blessed with students representing many races, creeds and ethnic origins. This club provides a forum in which students from varied cultural backgrounds can share the richness of their heritage with each other. By participating in the club, members develop a greater appreciation, understanding and reverence for the individuality and the differences of others and a strong sense of community.
National Honor Society
Student-scholars who provide service to SDA and the larger community, serve as leaders and demonstrate good character are eligible to apply for membership in the National Honor Society (NHS). Our chapter of NHS provides special service to SDA by sponsoring a tutorial program within the school.
Peer Ministry Program
In this youth-to-youth ministry, teens share their creativity, vision, vitality and generosity with other teens. The aim is to build a faith community where young people can foster spiritual and emotional growth within each other. They develop the skills that enable them to be effective witnesses, leaders and carriers of the message of Jesus.
Publications
SDA has two student publications:

The yearbook Dominica, which is staffed by members of the Junior and Senior class.
Elan is the annual St. Dominic Academy Literary Magazine.  We host an annual whole-school poetry contest and publish work by students in seventh to twelfth grade.  We promote and empower the creative voice of young women in order to cultivate emerging poetry, prose, and artwork. We also host an annual "Meet the Poet" day in conjunction with the Dodge Poetry Foundation.  Past poets have included Naomi Extra, a 2018 star of the Dodge Poetry Festival.  We also ensure that students meet poets by attending the Dodge Poetry Festival.
STEM Club
Stem Club is for students to engage in science, technology, engineering, and math in many ways including coding and programming. Students hone  their ability to collaborate with and learn the science standards and apply them to hands-on projects.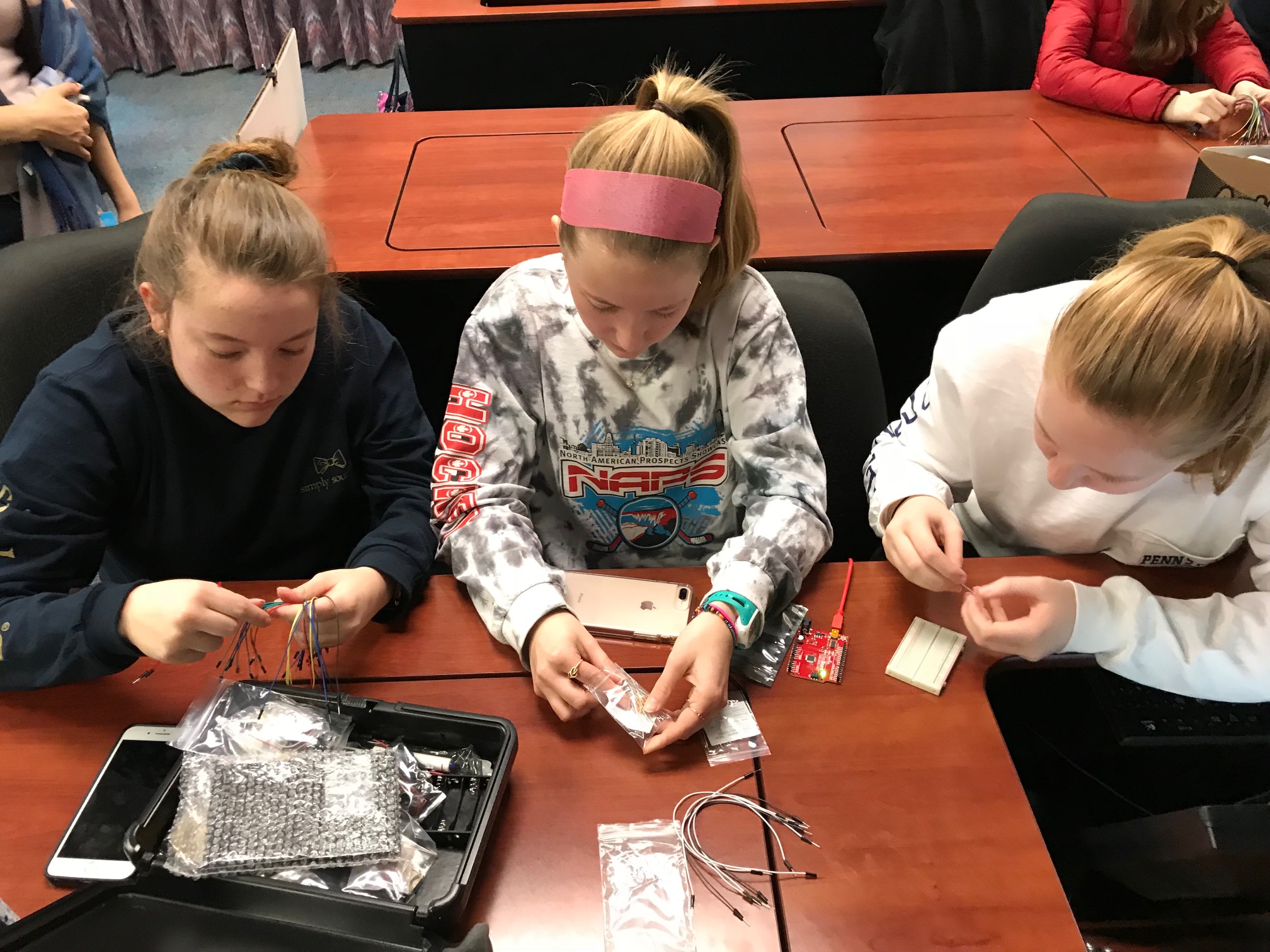 Student Council
The Council's main purpose is to represent the student body, creating a better understanding between faculty and students. It is made up of an Executive Board and representatives from each of the homerooms.
Student Ambassador Club
Students belonging to this club contribute to SDA's recruitment and public relations efforts, serving as representatives when making visits to elementary schools and at High School Information Nights. At SDA's Open House and other events for prospective students, they serve as tours guides and hostesses.