Prom Dress Fundraiser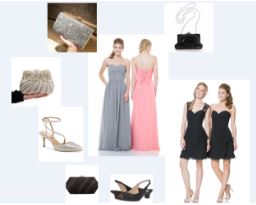 The Alumnae Association is moving forward with our fundraiser for our March 24th event and need your help!
We would like to collect (here's where you come in) gently used prom and party dresses to sell, at a nominal price, to both SDA students and other students in the Jersey City and Bayonne area. We all remember how important it was to have that perfect dress and how hard it was to afford it.  So, if you could check your attics and closets and bring the dresses to SDA it would be most appreciated.  Below is a schedule of dates when you can drop off your donations at school.  You would help us help the girls to have great memories of the party season in that perfect dress.
Saturdays: February 24th – 9:30AM – 12:30PM.
Or at our Alumnae Meetings: Thursday, March 8th – 6:30PM – 8PM.
To help us present the dresses (and keep our costs down) in the best way possible, please bring them dry cleaned and in a clear plastic bag for display. We would love to give the girls the best shopping experience possible.
If you have party shoes, evening bags or jewelry you'd like to contribute, that would be great too!
We will continue to collect donations until the event on March 24th. Please spread the word to other alum. Anyone looking to volunteer, we could use all the help we can get especially the day of the event. Please contact Anne Dalton O'Brien or any other Alumnae Association Board member.  Our emails are on: www.stdominicacad.com/alumnae.
Thank you for your donation and support!!