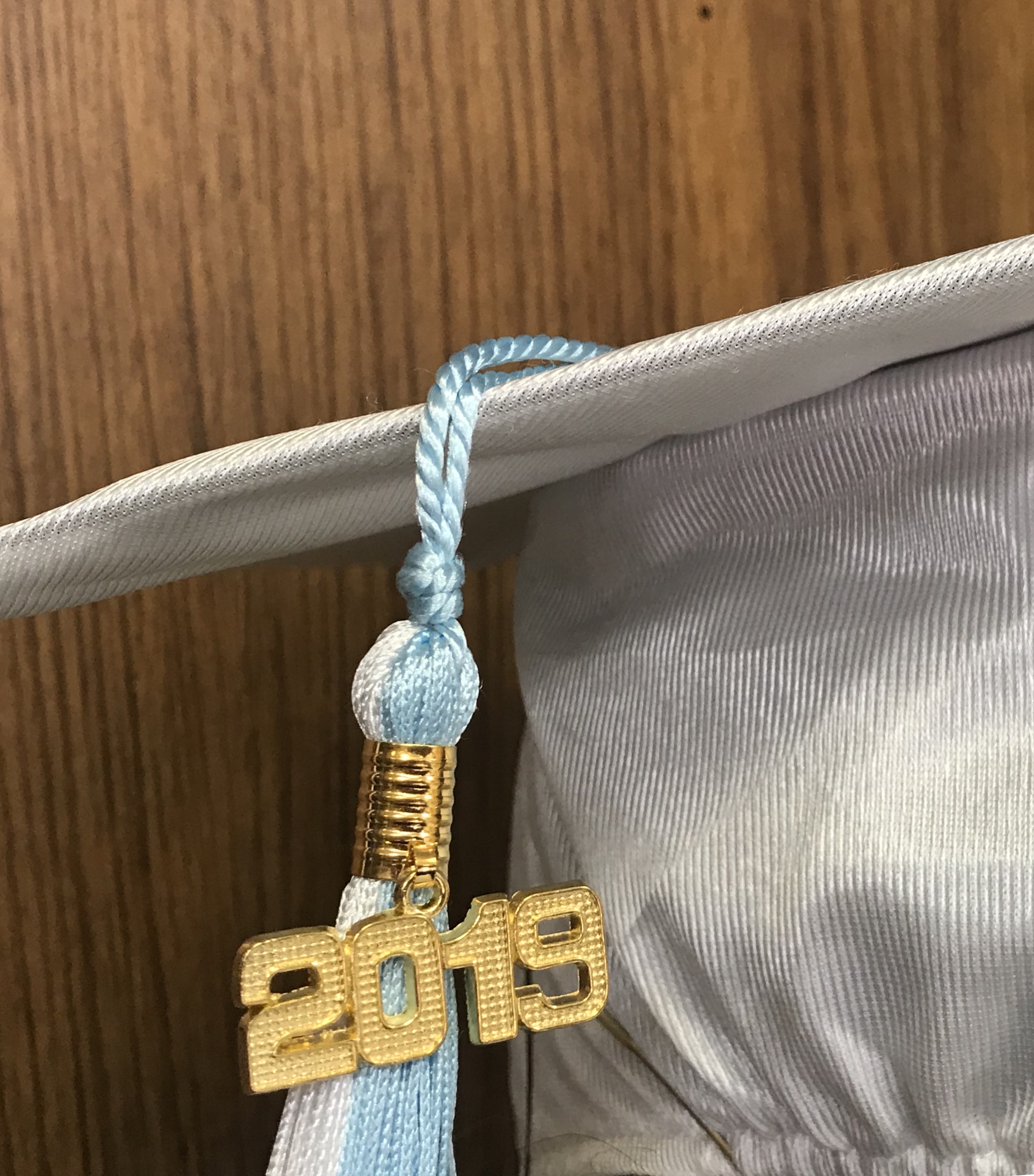 On Sunday, June 2, Saint Dominic Academy held its 141st commencement exercises for the Class of 2019. A Baccalaureate Mass and dinner were held on Wednesday, May 29 at St. Aedan's Church and the Saint Peter's University MacMahon Student Center respectively.
The 67 members of the Class of 2019 were collectively awarded $13,007,189 in college scholarship and grant monies. Class valedictorian Hannah Dobronsky addressed those gathered at St. Aedan's Church.  President of the National Honor Society, and a member of Student Ambassadors, Spanish Honor Society and Glee Club, Hannah received the Science award for having achieved the highest cumulative average in that subject.  She will attend Stevens Institute of Technology in the fall. 
Class salutatorian, Skye Archibald, who gave her address at the Baccalaureate Mass, did a reflective reading of "Your Day Has Arrived," by Kelly Roper. Skye, a member of National Honor Society and French National Honor Society, has been a member of the student body since 2012 when she joined the Academy's first 7th Grade class. She received both the Social Studies and French awards for having the highest cumulative average in those respective subjects. She will attend Villanova University.  
Susan Mulvaney Odenthal '73 presented additional academic awards to the following students:   English and Religion to Julia Murphy, Mathematics to Jarrielle Cabalfin, Spanish to Alexa Gudiel, Art to Janet Mah, Music to Jen Marie Chie and Christina Lai-Le, Musical Theater to Jessica Stanley, Drama to Caitlin Aristizabal and Physical Education to Emma Morris. Recognition for Outstanding Service to the Saint Dominic Academy community was awarded to Maia Bustamante. Caroline Nguyen was honored for having had 4 years of perfect attendance.  
At the Baccalaureate Honors Ceremony held on May 29, Danielle Prekop of Jersey City was recognized as the NJSIAA State Scholar Athlete for Saint Dominic Academy. Megan Van Alstyne and Andrea Tlacuilo were honored as Hudson County Interscholastic Athletic Association (HCIAL) Scholar Athletes. Julia Murphy was named the SDA Scholar Athlete.
Commencement speaker, SDA Class of 1975 alumna, Andrea Villani Apruzzese reminded the graduates, "There is so much ahead of you. Your life will be long and the path will be divergent more times than it will be straight. Please be mindful along that way, to always be true to yourself. Find that part of your heart and soul that guides you, and hold strong and steadfast to what it tells you to do." Mrs. Apruzzese is the current Director of Admissions at the Academy and is a graduate of Rutgers University with an extensive career in business as well as Catholic education.
In her closing remarks, the Head of School thanked and congratulated not only the graduates, but also their parents. She concluded with, "And that is it… the end of my time as your Head of School…but we know well that this sisterhood at SDA has existed for 140 years and so today is not an ending…it's the beginning of your future as proud alumnae of Saint Dominic Academy. I am so very lucky and proud to have shared this journey with you. I wish each of you the best of luck, and I am always here if you need anything." The commencement exercises were concluded with Benediction and the Academy's "Alma Mater."