Saint Dominic Academy is proud to announce a restructuring of its Leadership Team to better reflect the values of the Academy.  We are transitioning to a Student Experience Team that is comprised of three positions: Dean of Teaching and Learning, Dean of Student Leadership and Activities, and Dean of School Culture. The collaboration among these roles in concert with heightened involvement from our students and faculty is intended have each member of the community be integral in the holding the values of the Academy at the highest level while also looking at ways to further enhance the academic, co-curricular, and personal development of each student.
Gioia Degenaars, who joined us this spring to teach AP Biology, will take the responsibilities of Dean of Teaching and Learning. After graduating from Lacordaire Academy, one of our sister schools, she earned her BS from Kings College and has graduate coursework at Saint Elizabeth University. She joins us with a breadth of experience in Catholic and/or girls' schools. She worked for me at Kent Place as Biology teacher, revising curriculum and raising student access to and success in AP Biology, prior to her move to Oak Knoll School of the Holy Child where she took on the role of Science Department Chair. While there, she was responsible for departmental hiring and significant curriculum revision. At Morris Catholic, aside from her role in the science classroom, she was also the Coordinator of Academic Support and the Director of Summer Studies. Most recently, she was an Adjunct Professor in Biology and Acting Department Chair at Assumption College.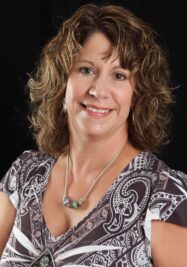 Kamila Pawka, our existing Physical Education and Health teacher, will be the new Dean of Student Leadership and Activities.  She earned a BS in International Business and an MBA in Marketing at Saint Peter's University.  Prior to her arrival at Saint Dominic Academy, she was a teaching assistant at Lakewood Polish School and taught CCD at John Paul II parish in Perth Amboy, NJ. At SDA, she has taken leadership over Link Crew, our club that manages orientation of new high school students. After the departure of Sr. Mary Lou, Ms. Pawka was the acting Dean of Students, with focus on student leadership and event management. She was instrumental in the end of school activities. Since she has already established relationships with students, she sees their co-curricular needs as well as opportunities for us to build more grade level and inter-grade level experiences. She will sustain her roles as PE/Health teacher and varsity swim coach.