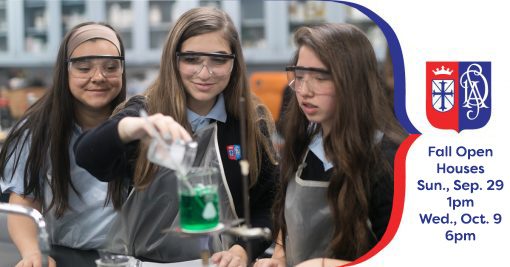 Thank you for registering for one of our Fall Open Houses!
We look forward to meeting you on either Sunday., September 29 at 1:00 p.m. or Wednesday, October 9 at 6:00 p.m.
If you have any questions regarding this event, please contact Kristen Mallon, Enrollment Manager, at kmallon@stdominicacad.com or (201) 434-5938, ext. 14.